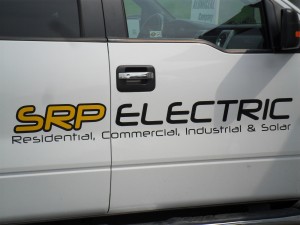 SRP Electric — Central Ontario's choice for electrical contracting with over 20 years of electrical engineering and exceptional customer service has partnered with Sun Country Highway. This partnership aims to facilitate, and rapidly accelerate the adoption of electric vehicles and lower carbon emissions in the transportation sector here in Peterborough. This partnership also brings with it competitively priced advanced technology products to help drive sustainable revenues for local businesses.
Local Businesses in the Peterborough and the Kawartha Lake areas looking to embrace the green initiatives sweeping Ontario today are invited to get on board. We are ready and rolling out programs to begin helping local businesses generate clients, and give their business a 'green' image at the same time. The number of electric vehicle owners in Ontario is rapidly growing and we have joined Sun Country's goal to put over 1,000 chargers on-line by the end of this year.
Its no secrete that Ontario's electricity sources produce very low greenhouse gasses, and is also inexpensive. Data indicate that an electric vehicle can be charged at about 1/6th the price of gas at night during off-peak hours. We'll discuss more on the efficiency and cost effectiveness of using electric vehicles in a later update, but note that no matter where you are in Canada, electric cars offer both environmental and economic benefits. The extent of these benefits will vary from one region to another depending on the sources of electricity generation and the local prices of gas and electricity.
Tags:
Electric Vehicle