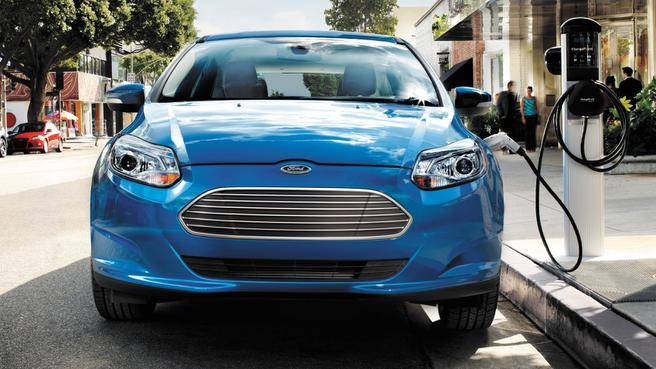 There are many benefits to owning or hosting a charging station, which depend on your site characteristics as well as your goals and values. For example, a retail business may host a charging station to increase customer visits and revenue, whereas a municipality may host a station for the public health benefits associated with increased EV use.
Each benefit in the following list is – or may become – available to one or more types of station host:
1) Customer Attraction and Retention, Corporate Branding:
Offering charging is a direct way to attract and retain new, EV-driving customers. In addition, many consumers believe it is important to purchase products with environmental benefits and to frequent environmentally responsible companies. Hosting a charging station is a highly visible way to state your organization's environmental values, which may help contribute to a "green" image that attracts and retains customers who share these values.
2) User Charging and Parking Fees:
Charging-station hosts have the opportunity to generate revenue directly from people who use their services. Although the selling of electricity by non-utility organizations may be prohibited, there are various ways to collect revenue for charging, such as subscription-based, pay-per-charge, and pay for-parking systems. Using these types of systems typically requires installation of advanced EV charging products available at SRP Electric.
3) Employee Attraction and Retention:
Companies that offer charging may be able to attract and retain employees who want to charge EVs during the day. In addition, it is very important to many employees – even those who don't drive EVs – that their employers are proactive with transportation planning.
4) Fleet Cost Savings:
An organization may want to serve its own fleet with charging stations in addition to serving the public. An EV fleet can realize substantial operating cost savings — contact SRP Electric for firm figures on this.
5) Advertising Opportunities:
Each time an EV driver visits a charging station is an opportunity to advertise to that driver. A station host could advertise its own products or services in this way or sell advertising space to another organization.
As we can see the opportunities go on — contact SRP Electric for more insights on these points and how they best suit your specific situation or business.
Contact SRP Eletric for a complete site assessment and a no obligation quick quote today!